e-Signing for warehouse | Sharing of authentications within Digi-Transit
Sharing of authentications in e-CMR
There is a lot of paper hassle in logistics. 99% of all cross-border road transports are accompanied by paper waybills / CMRs, a legal requirement. The typical process is that waybills are printed out in the warehouses of shippers or carriers and handed over to truck drivers. Pionira and Collect + Go are both experts in digitizing this process. With their accreditation by the Benelux governments to create e-CMRs, they offer companies such as Vos Logistics, Stora Enso, Leen Bakker, Scheuten Glas, Molenbergnatie and Eutraco a digital solution compliant with e-CMR legislation.
One of the important barriers to implement the e-CMR process is the acceptance of digital signing processes by warehouse employees. Different e-CMR providers all use their own way of authenticating users within their signing processes. 5 e-CMR providers already work together on datasharing and interoperability in Digi-Transit (www.digi-transit.eu).
In the beginning of 2019, Pionira from Zeebrugge and Collect + Go from 's-Hertogenbosch took the initiative to set up this open partnership. To further implement this collaboration, they are now launching a blockchain solution to share ID authentications, making it easier for shippers and LSP's to digitize their signing processes.
The essence is that a verification on one platform is shared with the other platform. For example, when a warehouse employee signs an incoming transaction within Pionira and an outgoing via Collect + Go, he can use the same authentication in signing. The warehouse employee only has to be registered once as a user within one of the respective platforms. The blockchain controls the rest via the "green tick". Pionira and Collect + Go will work together in the coming months to make an initial setup via the blockchain (prototype). Once operational, this setup is shared with the other participants within Digi-Transit.
Hans Togtema (CEO Collect + Go): "Good use cases in blockchain are rare, I think we have one. By sharing our authentications in a smart way with other e-CMR providers, we make it easy for shippers and LSP's to work on e-CMR. The investment in a digital signing process pays off immediately. "
Barry van Leuven (CEO Pionira): "We are committed to mutual cooperation in Digi-Transit. This fits very well in with dynamics in the European market. The mutual sharing of data with the government and between platforms in a uniform manner is essential. Interoperability is the way forward in this.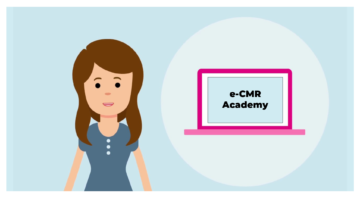 The e-CMR Academy was launched at the beginning of April. This program is specially designed…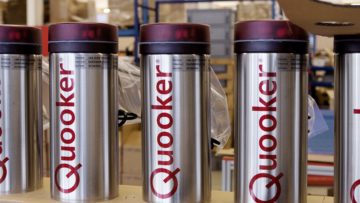 Quooker is the first to test Freemium eCMR Two weeks ago Quooker started using Collect…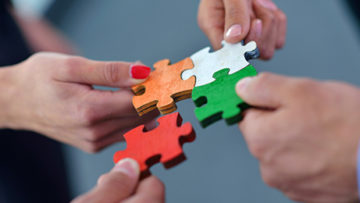 The Benelux authorities have given a positive advice for the use of the interoperability function…
Stay informed of our new innovations